Marysville Compass Rose Repainted
Posted May 7, 2017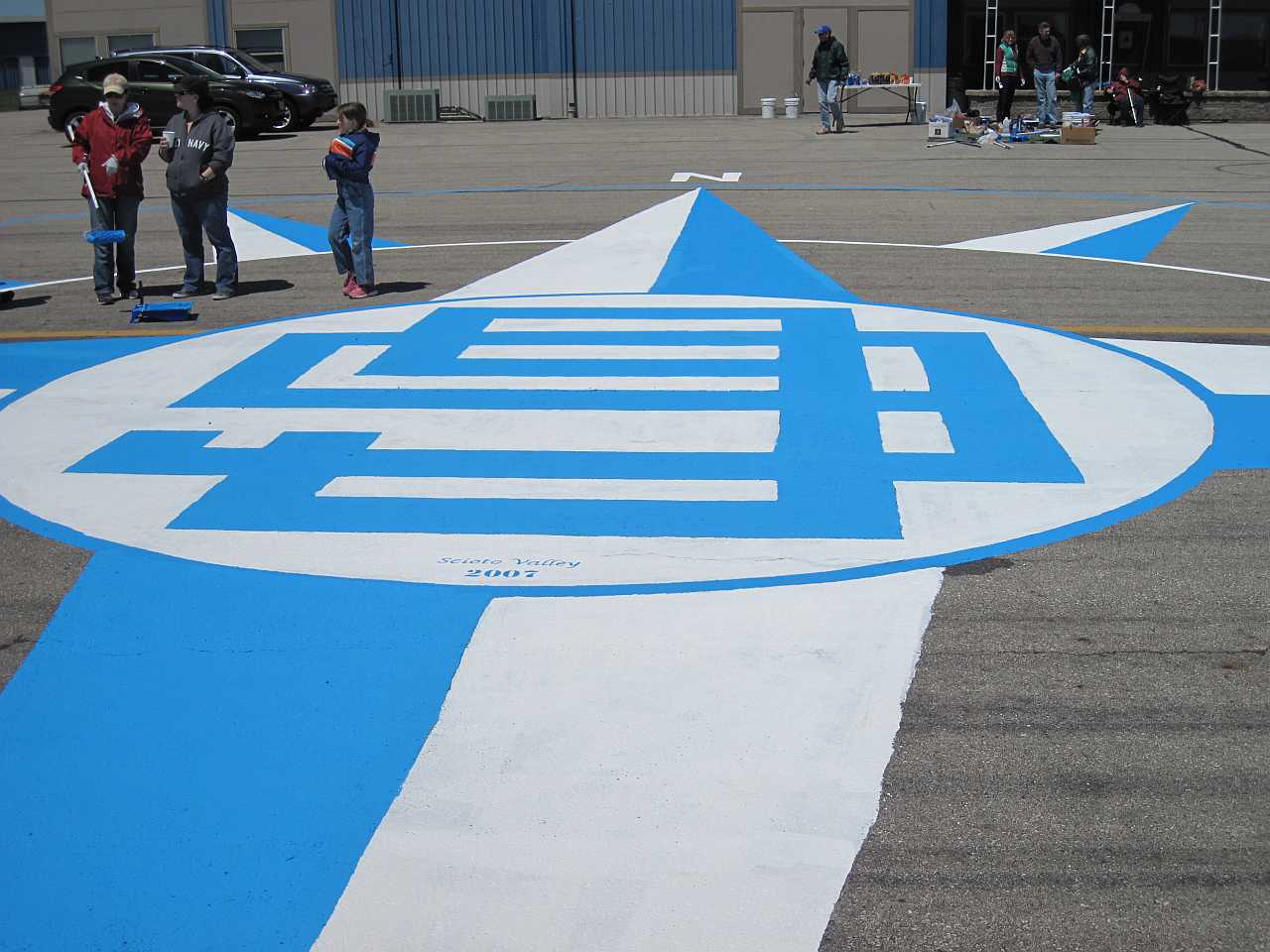 In 2007, the Scioto Valley Chapter painted a prominent Compass Rose just outside the FBO office at Marysville, Ohio's Union County airport (KMRT). Over the intervening ten years to 2017, that rose had seen a lot of use, and it even survived through some minor asphalt recoatings, but it finally got dim enough to justify a renewal. Normally in a case like this, we get called to lay out an entirely new compass rose after a new seal coat has been applied and has had enough time to cure, but that wasn't scheduled to happen soon at KMRT.
Instead, the airport administration elected to have us repaint the old Compass Rose exactly as it was in 2007, and they would accept the nuisance of having about one-half degree of pointing error in its Magnetic Directions (and worsening at about 0.04° per year). That saved us a significant amount of layout time when we showed up at the airport to paint on Sunday, May 7, because enough of the old lines were visible to let us begin painting directly, without need for any new measurements or any new chalk lines. We could easily just 'eyeball' the old lines well enough to guide our brushes and rollers.
Here's a view of the finished repaint job, with even the old 2007 date refreshed in our signature, less than three hours after we touched the first brush to the pavement. That's the fastest time to completion of any compass-rose project we've done yet!