The Right-Seat Course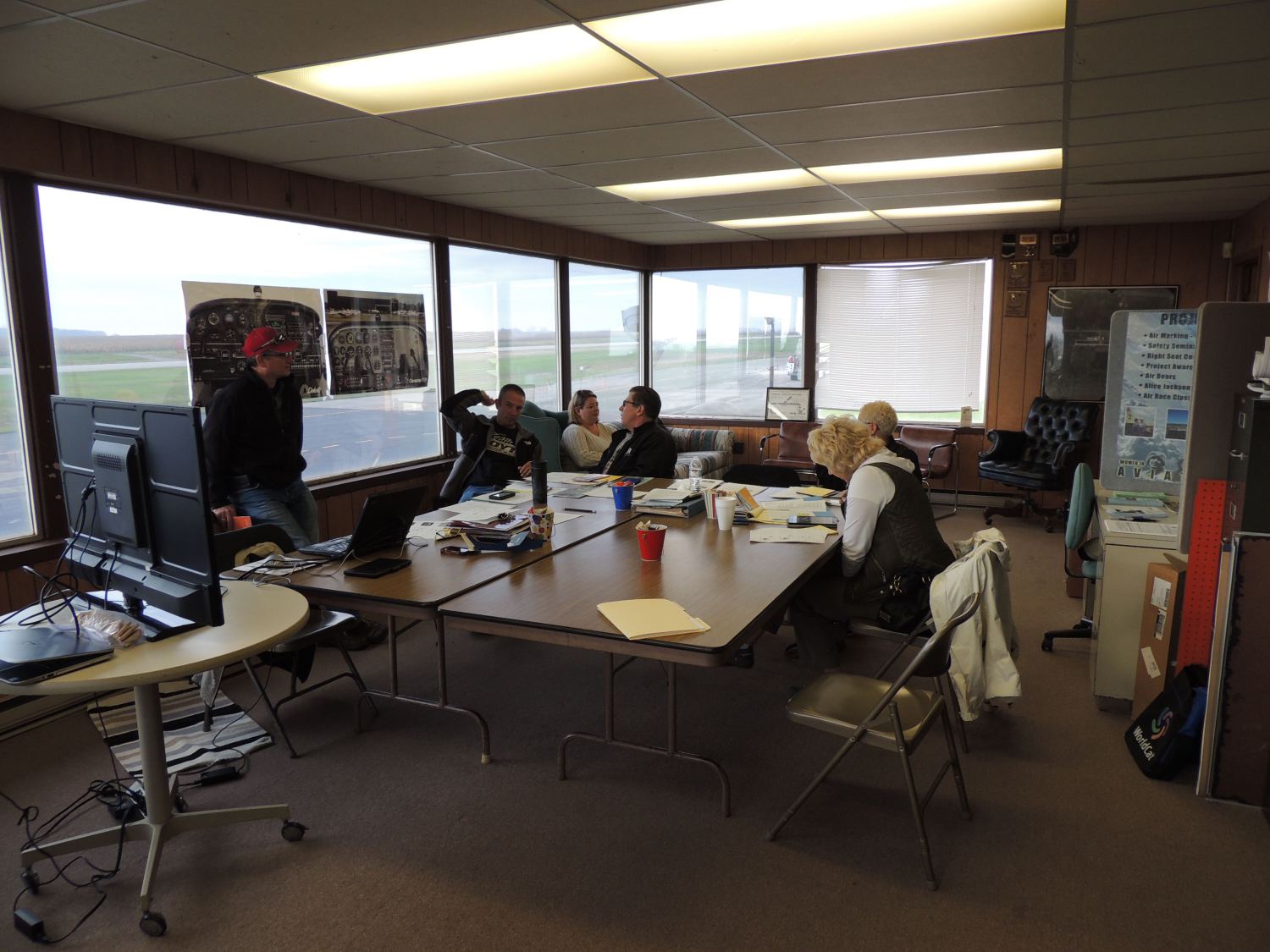 The Right-Seat Companion seminar is designed for non-pilot companions to learn the basics of flying and landing an airplane. It is a two-day weekend program consisting of:
4 hours of ground school, covering basic navigation, radio, and emergency procedures
4 hours of flight instruction, learning to land your own aircraft with a certified flight instructor
personal debriefing by a 99s mentor to assure that all your questions have been answered.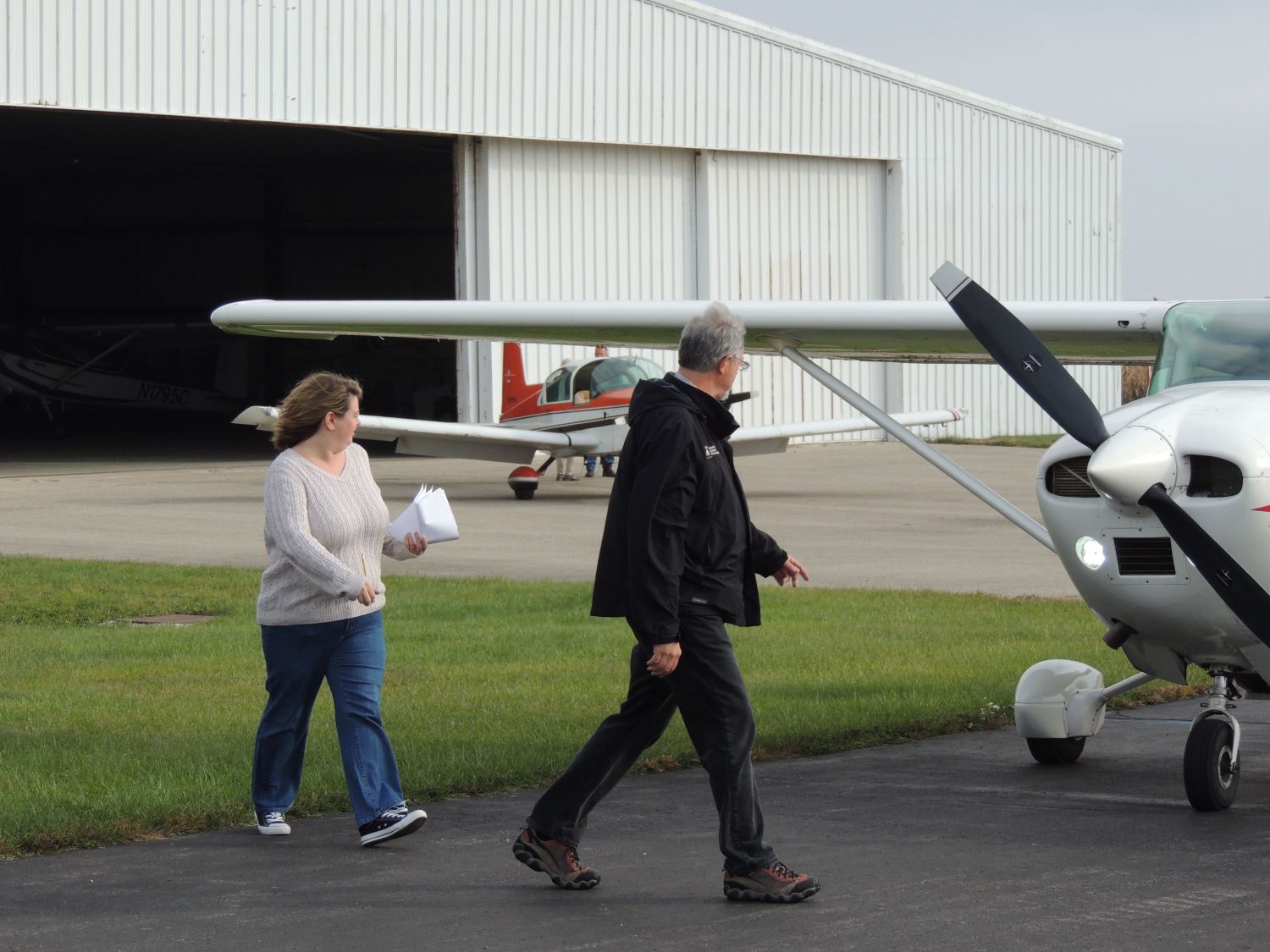 Cost:
$200.00 — includes all ground-school materials, flight instruction, continental breakfasts, lunches.
$100.00 — ground school only, materials, breakfasts.
Poster:
Click here for a printable publicity flyer about our 2019 Right-Seat-Companion Course.
The flyer is in PDF (Portable Document Format), and you may print copies of it if you wish.
After viewing the flyer, use your browser's BACK button to return here.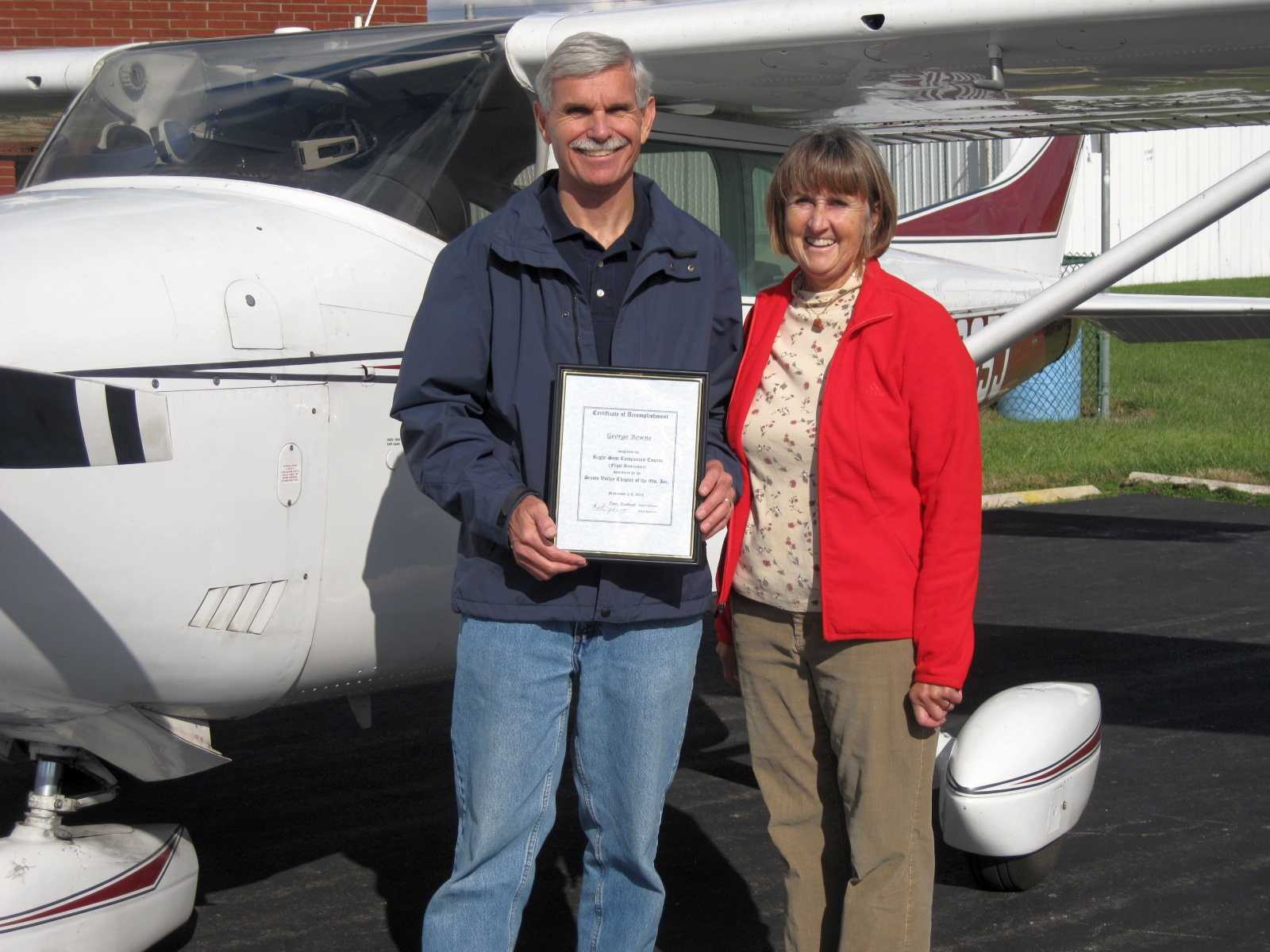 Registration Form:
Click here for a printable registration form in PDF format for our Right-Seat Companion Course.
Frequently Asked Questions:
Click here for answers to Frequently Asked Questions about our Right-Seat Companion Course.
Contact:
For additional information about our next Right-Seat Companion seminar, contact:
chair@sciotovalley99s.org
The Scioto Valley Chapter has conducted many successful Right-Seat Companion courses over the years. Some of the attendees have continued their flight training after this course, and earned pilot certificates.
Courses we've sponsored in the past include:
May 4–5, 2019
October 25–26, 2014
November 2–3, 2013
May13–15, 2005
May 17–19, 2002
May 4–6, 2001
October 15–17, 1999
October 10–12, 1997
September 25–27, 1992
September 27–29, 1991
September 28–30, 1990
June 23–25, 1989
June 22–24 1984 (Joint Pinch-Hitter course with AOPA)
To all the central-Ohio-based Flight Instructors who have supported this program so generously through the years:
♥ Our Heartfelt Thanks! ♥
We couldn't do it without you.